Careers
Our Core Values – Take A Look At How We Roll
By the book, Elite is indeed a mobility management firm, but we're also a team of individuals fascinated by the fact that we get to work with like-minded individuals all moving towards one mission for the overall good of Elite. This happens because we all believe in and consistently follow Elite's core values. Every decision we take and behavior we display is driven by our four fundamental values known as PARK.
P

PERSEVERANCE

We thrive on overcoming challenges and transforming the ordinary into the extraordinary. We are flexible, adaptable, committed, and agile every day, and keep our sense of purpose top-of-mind even when presented with large-scale issues. Every challenge is an opportunity to inspire uniformity and collaboration.

A

ACCOUNTABILITY

All of the Elite team members hold themselves to the highest standards of honesty and transparency. Owning our behavior is one of the many things we do. Amongst all things we are empowered to exceed expectations, and to be responsive to the needs of our team and the clients we serve daily.

R

REVOLUTIONIZE

INNOVATION is our middle name; our tech-driven approach is proven and collaborative. We present ideas to improve all we do; our ideas are outside of the box and create value for all we service. We're in it to disrupt and truly transform the current mobility and transportation landscape.

K

KEEP GROWING

We are experts in what we do by leveraging a learner's mindset. Through mentorship and a collaborative team approach, we find ways to grow together personally and professionally.
Why Work At Elite
From cultural nuances and skill enhancement to future growth prospects, deciding on your next career move can be daunting. Come take a look at why hitting APPLY NOW could be the next best thing for your career: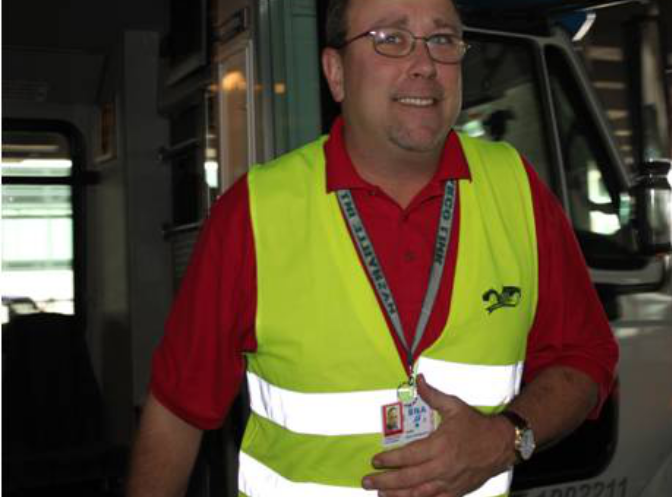 WHY WORK AT Elite
Massive Career Advancement Opportunities through training- Elite Leader Program
Equal Opportunity – We Celebrate The Spirit Of Diversity
Free membership to industry trade organizations
Enhanced Industry & Leadership Training- Elite University
Top of the Line Health, Dental, & Vision
Life & Disability Insurance Coverage
Aggressive PTO, Holiday, and Sick Pay
401K Employee Savings Plan
Competitive Market Pay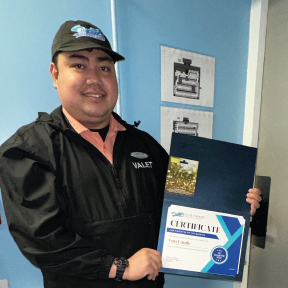 Employee of Quarter for Q1 2023
---
Mr. Von Frank Lar Delgado Lauder
Von Frank Lar Delgado Laude has a great attitude and provides exemplary service to Elite's Customers. Von is a seasoned employee of Elite and is always on time and present for his work duties. Von coordinates customer services with eCommand to provide valet and self-parking that is efficient and memorable. There have been many times when Von's ability to go beyond his role has proven successful for all. Von is a diligent worker and exemplifies Elite's PARK values. We honor Von as our Employee of the Quarter.
Current Positions
There's no shortage of opportunity at Elite. We're constantly on the lookout for those who see themselves as revolutionizing the urban mobility and transportation landscape. Explore through the available positions to find the one that ignites your passion.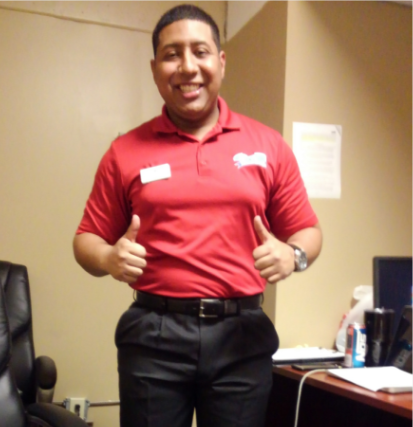 Didn't see the job you wanted?
Stay in touch with us, and you'll get periodic messages & updates from us about job openings, job fairs, and full employment opportunities