Elite Transportation Service
Elite Transportation Services
Elite Transportation Services is a full-service transportation division of Elite. Our services can handle everything from on-demand shuttle services, fixed routes, scheduled routes and route optimization to vehicle monitoring and/or end-to-end fleet management. We offer a comprehensive service stack to cater to your every transportation need. Our vehicles are equipped with state-of-the-art technology to ensure the safety and security of our passengers and your customers or guests. Learn more about how we provide an Elite transit experience to our clients.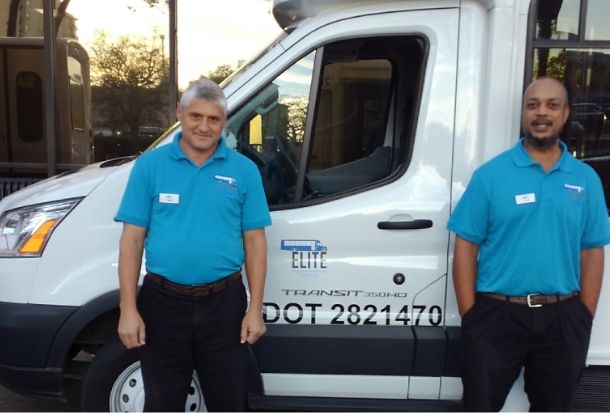 Shuttle Service
Elite's transportation division is a full service, turnkey transit organization that can provide customized transportation services to any client of any size. Our team of experts have experience managing, maintaining, and providing transit services for a vast array of operations. Operations containing everything from large volumes of patrons, complex and constant traffic deviations, roadway congestions, all the way to hazardous and inclement weather conditions. The Elite Transportation team is equipped to ensure your transit needs are always met, whether we're operating a municipal downtown circulator, a hospital employee parking program, or an airport park and ride service, our operations are customizable and are made to ensure they suffice all your service needs. All transit operations at Elite are DOT certified. Thus, all operations and employees of Elite operate under the guidelines of DOT ensuring we follow the strictest rules and regulations for overseeing, maintaining, and transporting the most valuable assets, which are people.
Vehicle Maintenance
At Elite, our team of professionals knows that safety is paramount, and that means keeping your organization's vehicles in optimal driving condition. Let us manage the stress and logistics of keeping your fleet vehicles safely up and running. Led by top-tier mechanical experts and our tech-driven oversight systems, we can provide you with the planning, diagnostic work, and efficient real-time service and repair scheduling that a smoothly-run fleet needs to be at its best.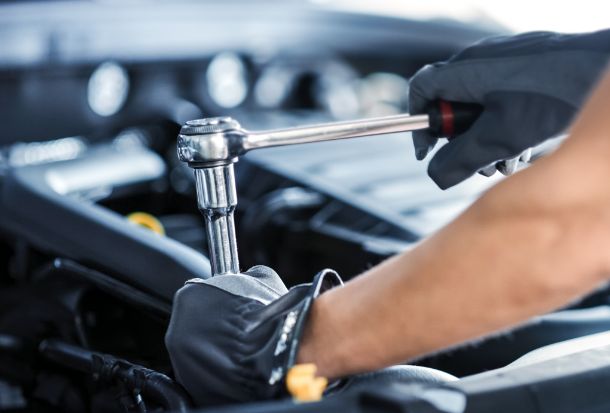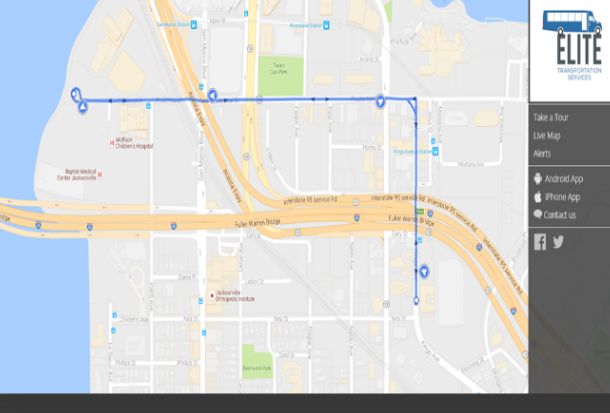 Vehicle Telemetry, Route Monitoring & System Management
All vehicles operated by Elite possess state of the art vehicle telemetry, GPS, and on-board video systems. Thus, our team is able to adequately monitor and oversee all aspects of our transportation operations. Everything from our driver interactions with customers as well as how they're operating the vehicle on the road. These analytics allow for us to be proactive in ensuring our team is continuously operating your service with the utmost safety in mind. Additionally, Elite's route monitoring technology maps out optimum routes thus helping you maximize value from your fleet in terms of fuel and time savings if ever our drivers are running behind and need to make it to their next stop. Elite's state of the art in house telemetry steps things up further by allowing our team to monitor our driver's performance according to set parameters, therefore giving you the peace of mind to know we're staying compliant and safely keeping track of all the vehicles within your designated fleet. Your passengers waiting and concerned about pickup? Elite can ensure every bus stop within your service is equipped with real time GPS tracking, additionally we can even give your riders access to our mobile application which will display the same information at their fingertips.
Customized Fleet
Configuration & Fleet Branding
Choosing the right fleet can be quite tricky. From vehicle type, to seat configurations, you must consider every potential factor that can impact your service. Our team at Elite will help you design, configure, and procure the vehicles that perfectly match your service needs. Moreover, our vehicle branding service lets you put your brand identity front and center. From custom graphics to entire vehicle wraps, you'll have a wide variety to choose from.