Corporate Customer Service Program
Red Carpet Treatment For You and Your Customers
The Elite philosophy is about more than just generating additional sales. Each of our team members take immense pride in going the extra mile and providing service of the highest order to parking and transportation clients and their end-users. We are never satisfied with just getting the job done; we endeavor to truly provide a service you as our client will never forget. That's why we take every opportunity to listen to you and your customers regarding how we're operating. Below are some of the programs we deploy to engage all our customers.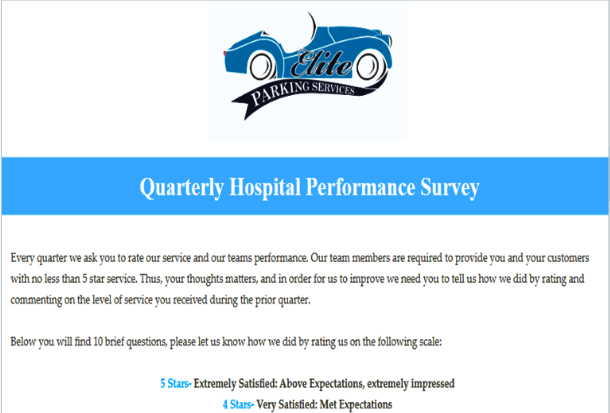 Client Survey Programs
No operation nor operator is perfect, and there will come a time when issues will arise. Our operating model is built on providing you with 5-star service, that's why at Elite we ensure we offer you our client, a safe way to provide us feedback on how you're experiencing our service. On a consistent basis we survey all our clients, to gain feedback on how our entire team is performing, to ensure we're providing you with the best possible service. All surveys are reviewed by our customer care department and then pushed up to the entire executive team, allowing for us to fix the issues at hand and analyze ways in which we can continue to improve our services.
Parking & Transit
Customer Surveys
We have built-in surveys & feedback systems that help us gauge your customer satisfaction with precision. From the moment they enter your facility to the final exit, we thoroughly evaluate each aspect of their parking and transportation experience. As your operator we incorporate a simple to rate yet comprehensive customer survey program that provides us and you as our client feedback from the customer within minutes of completion. Allowing for our customer care team to immediately respond the moment there's a complaint, ensuring we rectify the issue quickly and amicably. Also allowing us to provide you with data on the service levels your customers are experiencing.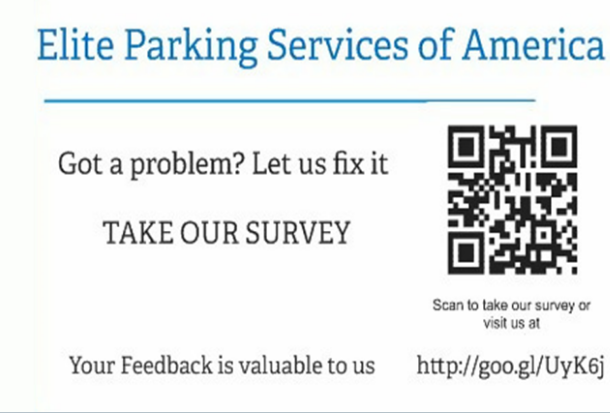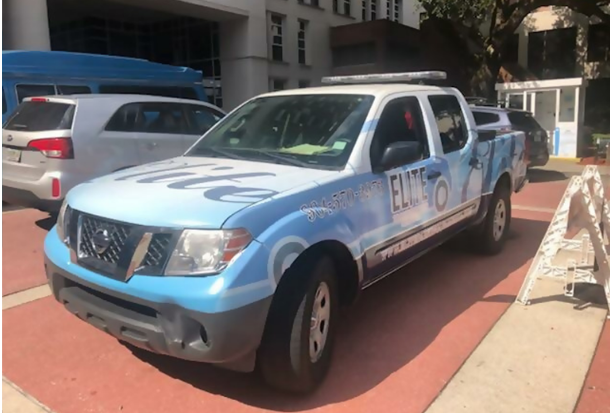 Additional Customer
Service Amenities
The Elite team strives to create a holistic customer experience that goes far beyond providing a parking space. From battery jump-starts and lost car assistance to vehicle escort service, your end-users can count on us to be there when they need us the most. Moreover, we will sit with your staff to develop a deep understanding of your customer profile and then structure a service roster that caters to their unique needs. The result is a measurable improvement in customer ratings and overall experience.
Valet Customer Service Programs
If you intend to provide valet at your operations, the Elite team can craft some unique customer amenity programs such as vehicle maintenance services, vehicle detailing, dry cleaning pickup and delivery, and much more. We not only develop the program, but we also provide you with the staff and support needed to ensure the service is delivered to your customers' expectations.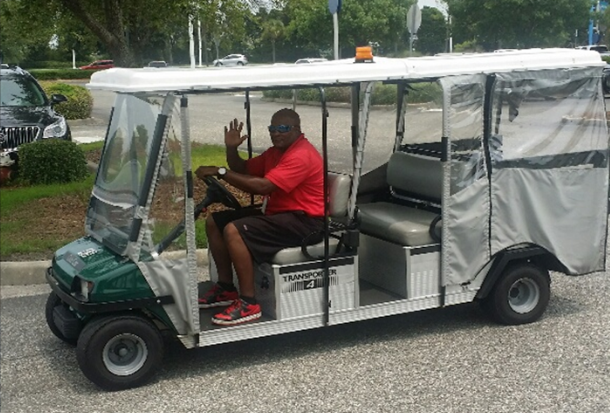 On-Site Customer
Transport Services
Your parking facility will serve a range of customers and some may need help navigating the property or find it challenging to walk long distances. For large campuses and parking facilities, Elite will provide comfortable golf cart transport for on-site customers in need of the service. This service is provided in conjunction with DOT standards, to ensure the highest level of safety and driver training. Our team will work with you to ensure the service is marketed and visitors of your location are aware of their options. Additionally, our team also ensures we develop an operating plan that proactively seeks to provide the service in a manner that captures a majority of your parking customers ensuring no customer is left behind.
Survey Reporting
& Analytics
All surveys have a scoring methodology which we share with you on a continuous basis. This methodology and scoring system is utilized to keep our entire team accountable. Additionally, the scoring system is our way of ensuring that we keep your customers and their experiences as a top priority. Utilizing this information, we're able to guarantee and prove to you that we always have our hands on the pulse of your customer's needs.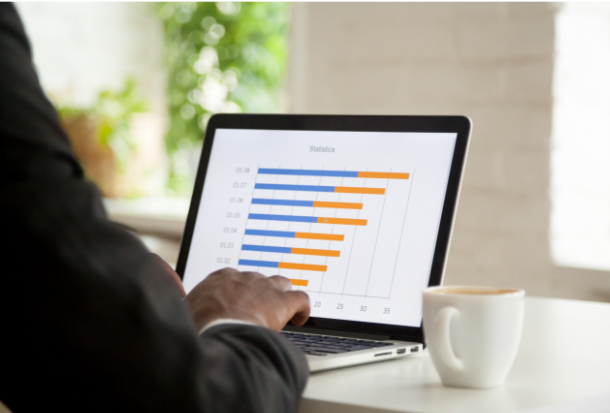 Quantifying Our Customer Service Programs
There's nothing more important to us than showing our clients what we've done, especially when it comes to customer service. Delivering service excellence is not proven by what we think, but the thoughts of our clients and their customer whom we service. Since our existence we've been delivering a service that's yielded the following scoring averages:
96%

Average Client Survey Scores

94%

Average Parking & Transit Customer Survey Scores

4.5 Mins

Average Customer Amenities Request Response Time